About
Cycle To The Cinema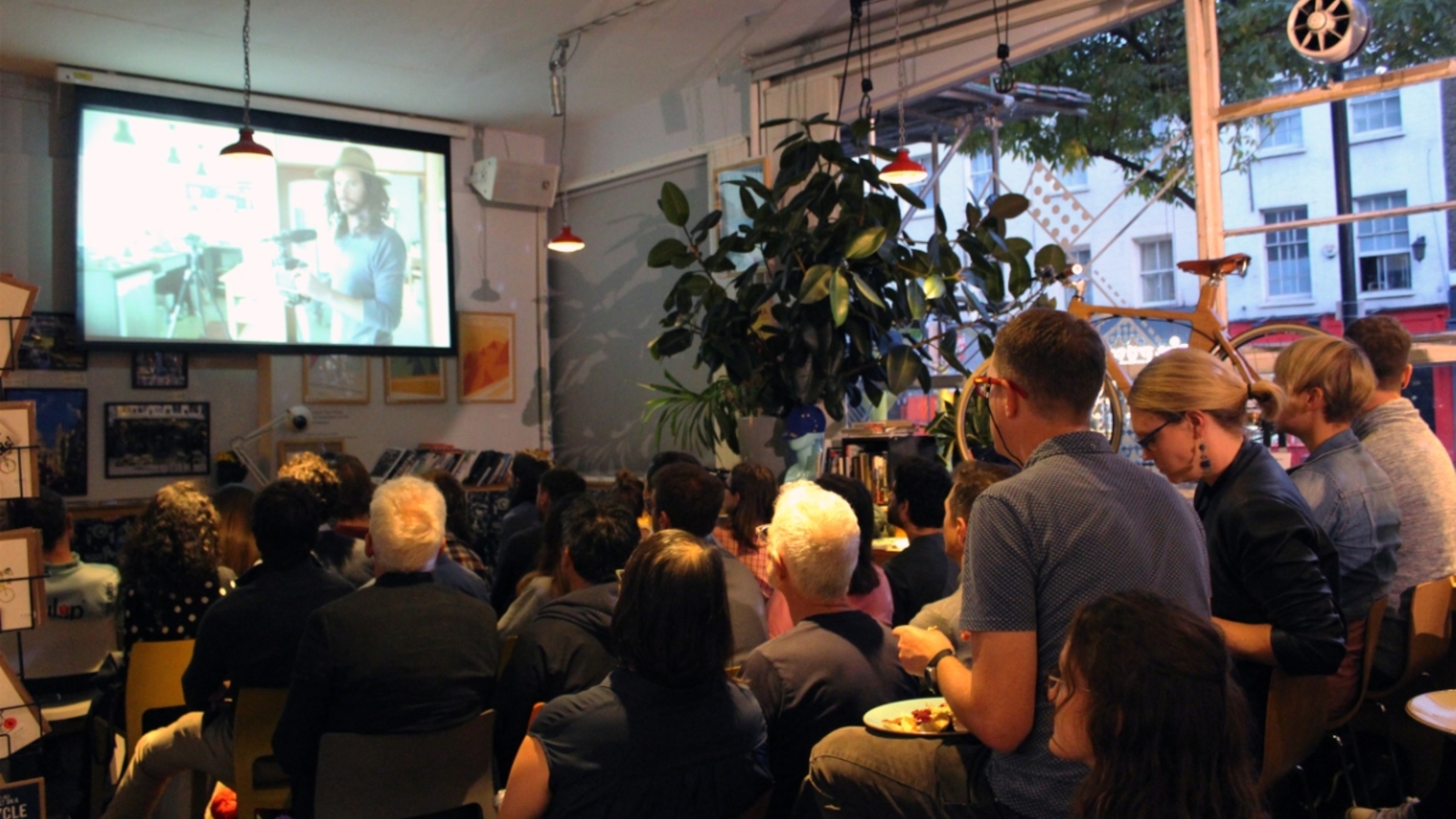 About
So what's it all about?
The concept is simple – we put on great films and you cycle to them. Have a drink and a piece of cake, chat, watch the film/s and cycle home. We want to create a cycling revolution where people ditch their cars and instead jump on their bikes to see a film. The more people we have cycling, the more provision we'll have for cycling, the more people will cycle - we hope.
…et voilà – exercise, entertainment, social and a good cause, all in one go.
(In case you are wondering, yes we will allow you in if you don't come by bike, but we hope you'll enter into the spirit of things).
We started off showing screenings in remote locations, in association with the National Trust and encouraging people to cycle there and watch the films. Then we started showing films in Sheffield, firstly at Decathlon, and we continued to encourage people to cycle there whenever possible to watch the films. Now we show screenings across the UK, with a range of films on offer to show at a range of different venues, but continue to encourage anyone coming to see them to cycle and aim to reward them (even if it's just a pat on the back) if they do.
Our values
We don't just want to show any film, in any venue. We want to have a mission that motivates us to show great films for great reasons.
Our values are:
To show films that encourage and activate others to participate in adventure and healthy activities
To show films that have a good sense of sustainability and don't encourage consumption (of anything) for consumption's sake
To show great films that reward, delight and inspire
To put cycling (as a form of transport) in a good light and encourage more to participate and, where possible, play a role in encouraging change to accommodate more cycling as a form of transport
To reward and celebrate the filmmakers for the effort they put in when making the films that we show
To encourage positive and community driven activity that thinks of the many, not the few
To take films to places that might not otherwise get film screenings
We want to be as transparent as possible about the way we approach these values and the way we work. If you've been to a Cycle to the Cinema event and don't believe we've achieved this, then we want to hear from you, we believe that we're good at taking on feedback.
Have fun and enjoy the ride!
You can find out more about what we're doing on our social channels,  like Cycle to the Cinema on Facebook for updates, or follow us on Twitter or Instagram to see what we're up to.
Like this? We also run the Sheffield Adventure Film Festival (March) and the Buxton Adventure Festival (monthly).