Session
Battle Mountain - Sheffield
Battle Mountain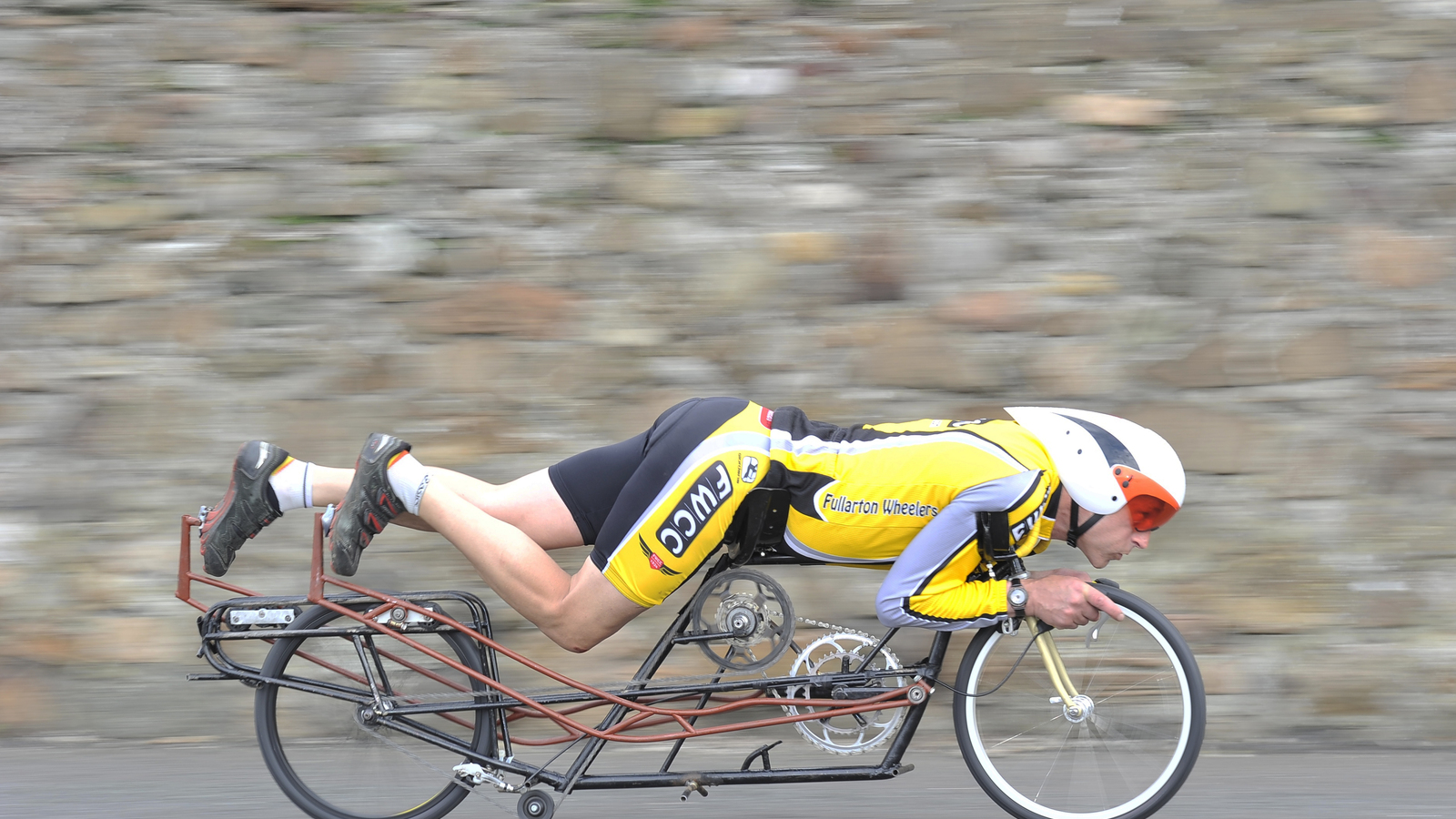 About
Screenings
Wednesday 12 Feb '20 | 8:00pm Decathlon Sheffield
Addicted to breaking records, this former world champion puts his mind and body on the line one last time. 20 years after his last world record he is in the American desert looking for purpose and salvation on a speed machine he built in his Scottish kitchen. 
Will his ageing body and fragile psyche cope with the pressure he will find on Nevada's State Route 305? Renowned for building his own record breaking bikes in the 1990's, will his revolutionary new design get him over the line in the International Human Powered World championships taking place in Battle Mountain, Nevada. 
Since his last world record he has faced and survived many challenges in his personal life. The father of two sons in their twenties he is now happy to have discovered his own sexuality, after many years of turmoil. 
This is a warm and entertaining observational documentary. Filmed over two years, it follows Graeme Obree as he designs and builds "The Beastie" through the testing and his training until he gets to America. His sense of fun and humour is never far away and often comes through in the darkest moments.