NEWS RELEASE: CYCLE TO THE CINEMA IS BACK FOR 2015
NEWS RELEASE: CYCLE TO THE CINEMA IS BACK FOR 2015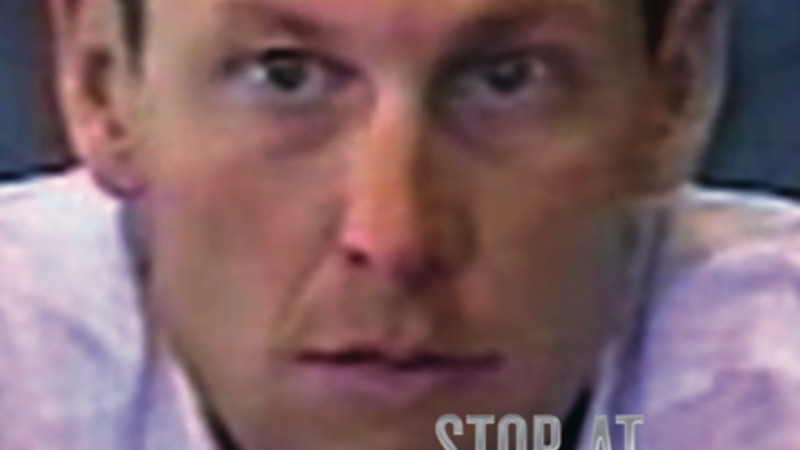 About
STOP AT NOTHING – THE LANCE ARMSTRONG STORY (26 FEB, SHEFFIELD)
PRESS RELEASE - Thursday 19th February 2015
Cycle To The Cinema – the Peak District film night series for cycling fans – is back for 2015 with an intimate but explosive portrait of the man behind the greatest fraud in sporting history – Lance Armstrong. 
Cycle to the Cinema is brought to you by the organisers behind the Sheffield Adventure Film Festival (March 20-22) and Buxton Adventure Festival (Oct 2015). In partnership with host partners like the National Trust and Sheffield Students Union, film nights are hosted at venues in and around the Peak District including Sheffield Students Union and the National Trust's Longshaw Estate near Hathersage.
Cycle To The Cinema Programme Director Matt Heason said, "The concept is simple – we put on great films about cycling and other adventure sports across the Peak District and you cycle to them. It's exercise, entertainment and a social event, all in one go."
"It's brilliant that as many as 80% of the audience arrive on two wheels, but we do of course still let you in if you don't come by bike."
"We'll be announcing the full summer programme in a couple of months.  Meanwhile, there are so many great cycling films at next month's Sheffield Adventure Film Festival (March 20-22) that for the first time we've got two Mountain Bike film sessions and a Road Cycling session vying for the Steve Peat Best Bike Film and Rapha Best Cycling film prizes."  
ENDS
Synopsis:
You think you know this story? You don't…
From the producers of Academy Award winning films, One Day In September and Searching For Sugarman, this documentary is an intimate but explosive portrait of the man behind the greatest fraud in sporting history. Lance Armstrong enriched himself by cheating his fans, his sport and the truth. But the former friends whose lives and careers he destroyed would prove to be his nemesis.
Including interviews with Frankie and Betsy Andreu, Greg and Kathy Lemond, David Walsh, Paul Kimmage, Tyler Hamilton, Emma O'Reilly and Steve Whisnant among others; and featuring a rich selection of archive, some previously unseen, from over seventy-five different sources.
At the film's heart is a portrait of a man who will stop at nothing in pursuit of money, fame and success. It reveals just how Lance duped the world with his story of a miraculous recovery from cancer to become a sporting icon and a beacon of hope for cancer sufferers everywhere; how Lance's cheating bullying and lying become more and more extreme as he attempted to crush his opponents on and off the bike; and how a few brave souls refused to bow to his indomitable will, resolutely fighting back, putting their own fate in the balance as they became outcasts, derided and humiliated until eventually their voices were heard. It charts how this small, close knit group of friends were pushed to the brink by a secret that corroded their bonds of friendship until they turned on each other in a desperate fight for the truth, destroying marriages, careers and lives.
In Stop at Nothing Lance's friends and enemies speak candidly about the man at the centre of the greatest fraud in sporting history. A giant heist in which Lance, his backers and sponsors sought to steal one of the greatest sporting events in history and enrich themselves to the tune of hundreds of millions of pounds at the expense of fans, the sport and the truth.
Director: Alex Holmes
Duration: 97 mins
When: 19.00, Thursday 26th February 2015
Where: Sheffield Students Union
Tickets: £6 / £5 (NUS students)
Watch Trailer: