Article
V For Vendetta Drive In Cinema - Nov 3rd
A screening of cult classic V For Vendetta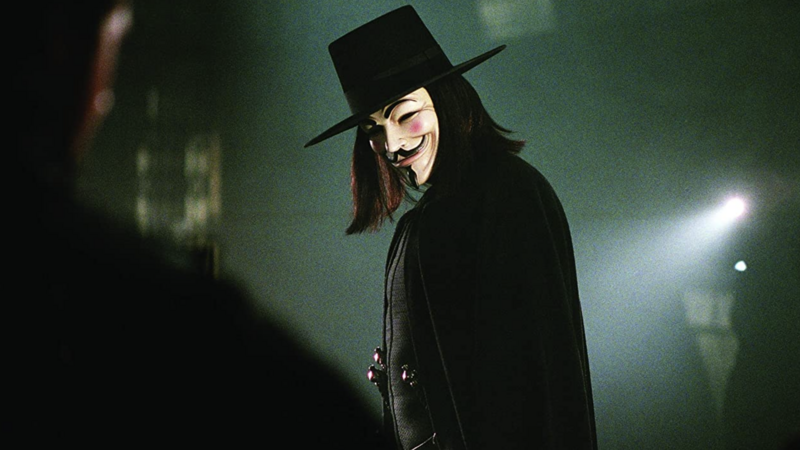 About
20:30 - Nov 3rd
A screening of the cult classic, V For Vendetta, at Hope Valley Garden Centre
About this event
Welcome to our next outdoor "silent" film screening. By silent, we mean using headphones and car stereos for the broadcasting of the soundtrack, to avoid disturbing the local area.
The Film: V For Vendetta
In a future British tyranny, a shadowy freedom fighter, known only by the alias of "V," plots to overthrow it with the help of a young woman.
Director: James McTeigue
Certification: 15
Duration: 132mins
The Event Details
The film will start at approximately 20:30 and last for around two hours. You can arrive any time from 19:45
DISCLAIMER: Due to changing circumstances relating to Covid-19 restrictions, we are placing these tickets on sale, but we may need to cancel the event at a later stage. If this happens we will issue refunds for all sales.
Whilst this is a Drive In event we are keen for people to come by bike to this screening; we will ensure that any that do cycle get good positions and unrestricted views. Do be prepared for bad or cold weather though, as you'll be seating out in the open.
Each car will have its own parking space, that will allow for the required social distancing space between the edges of each vehicle, allowing the occupants to exit the vehicle if needed. The same spacing will be applied to anyone turning up on a cycle.
We're going to be using radio transmission sound technology to broadcast the soundtrack to your vehicle. You will be handed a sterilised audio receiver on arrival at the venue through your car window or to hand if you cycle. This can be plugged into your car stereo via an AUX cable with a 3.5mm (standard headphone socket) or can be used with regular headphones (NOT Apple lightening connector) and/or a headphone splitter to allow multiple headphones to be connected to a single unit. Alternatively it could be plugged into a portable speaker (in your vehicle).
We will supply the receiver and can supply a 3.5mm to 3.5mm cable. We will NOT supply speaker, headphones nor a headphone splitter, these will need to be brought to the event by yourselves.
We'll have Sunshine Pizza in attendance again, please order on the night. They will be on site from 17.00.
Any questions relating to this screening, please get in touch with us - info@cycletothecinema.co.uk
Matt & Ed
Here are some FAQs which cover the above and a few more bits and pieces to boot.