Film
Janapar - Love On A Bike
The award-winning 'Janapar' follows Tom Allen's life-changing 3½-year bicycle journey — with an unexpected romantic twist.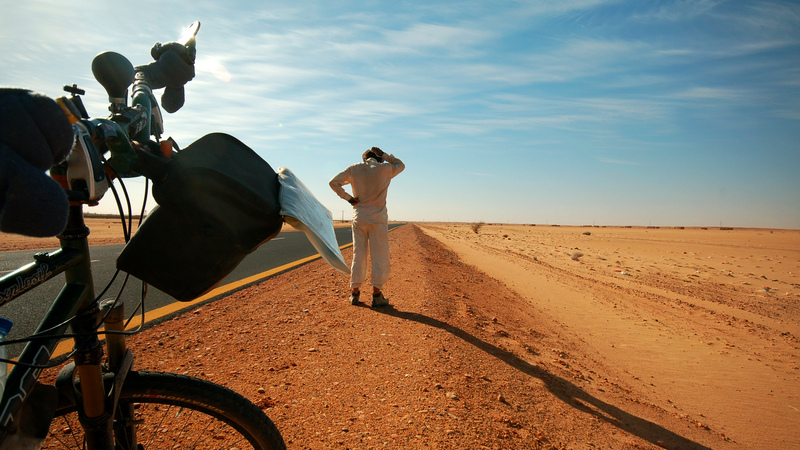 Named after the Armenian word for journey, Janapar, Love on A Bike is Tom Allen's personal love-story told over three and a half years - and much soul-searching.
Tom was all set for a 9–5 career in IT – but at 23 he couldn't help wondering whether there's more to life. So he decided to leave behind everything he knew and set off on the ultimate adventure: cycling around the world without maps or guidebooks. Despite his lack of experience (in both long-distance cycling and filmmaking) Tom cycles and camps across three continents and captures every aspect of his road-trip on a hand-held camera. But eight months into his ride and alone in the mountains during a bitter Caucasian winter, he meets Tenny – a feisty Iranian-Armenian who would change the course of his journey and then his life. And then he had to stop and think…
While preparing for the trip Tom Allen met documentary and factual TV producer-director James Newton (who recently made Survivors: Caught in The Crossfire for BBC TV). James was looking for stories and persuaded Tom, who had no filming experience, to record his. Over the next four years, Tom sent over 300 hours of self-shot material to James. His early attempts at capturing his experiences were less than successful. But when the journey began to stray from the original plan, Tom recognised that the story was growing more interesting by the day. At that point Tom decided to invest in the storytelling role wholeheartedly. Not only filming daily, he also wrote a blog tomsbiketrip.com and, when he returned to the UK, a book, available on Amazon.
This compelling and life-affirming story, combined with the film's stunning photography, skillful editing and evocative soundtrack, captures the spirit of a true adventurer who discovers what he's looking for when he least expected it. 
Trailer: