Article
Best Of ShAFF Bike Films 2021 Screening - Oct 13th
A Cycle To The Cinema screening of the Best Of ShAFF Bike Films from 2021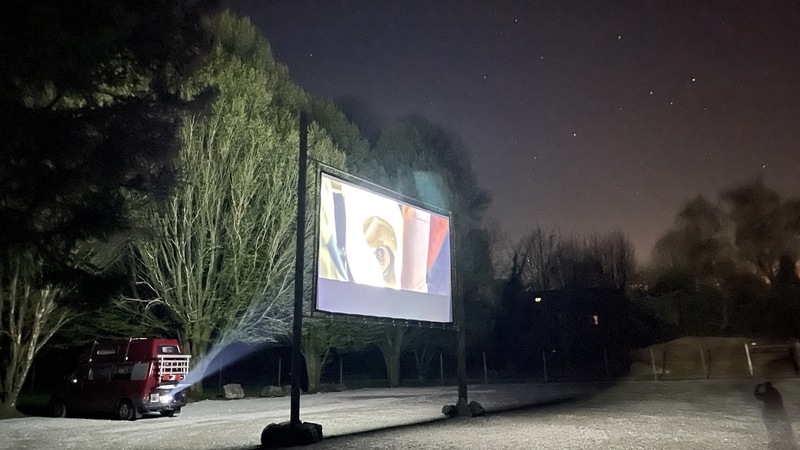 About
19:15 - Oct 13th
We have asked the ShAFF judges to hand pick a selection of the best bike films from the 2021 festival. Rest assured it will be an evening's entertainment well worth cycling out to watch.
Confirmed films:
Choosing To Live
While mourning her late husband, Sarah Hornby craved an opportunity to connect with him through his biggest passion. Her goal was simple. She would attempt all 10 routes he created while researching his Bikepacking in the Canadian Rockies guidebook, in a single year. As she pedaled, her story transformed. From sadness and loss to a profound celebration of both his life and her own unique journey, she was choosing to live.
From The Ash
Watch as Nico Vink navigates his bike through ash and fire.
Thursday Fields
Thursday Fields is a portrait of a strikingly diverse subculture, and a look into the melting pot that is New York City.
My Last Day Of Summer
It is the last day of summer and Julia is at the local bike shop hoping that her bike can be fixed. While waiting she browses the shop until she stumbles upon a comic book. The comic explores a world which stylizes the sights and sounds she would experience on the trails. Blended with her imagination she finds herself on a ride like no other.
More films to be confirmed. Running time will be approximately 90 mins.
The Event Details
The programme will start at approximately 19:15 and last for around 100 minutes. You can arrive any time from 18.45.
Though this is not our first "Cycle to the Cinema" at the Hope Valley it will be our first in the new location on our new and improved giant screen at the Hope Valley Garden Centre. We have comfortable padded camp chairs, but if it's cold and / or wet you will need to bring suitable clothing and an umbarella. As it's a Cycle To The Cinema event we encourage as many folk as possible to ride there. If you do come by car there will be plenty of parking, but we'll expect you to sit with the main audience away from your vehicle.
We're going to be using radio transmission sound technology to broadcast the soundtrack immersively to you. You will be handed a sterilised audio receiver on arrival at the venue. This can be used with regular headphones which YOU need to bring.
We will supply the receiver and can supply a 3.5mm to 3.5mm cable. We will NOT supply headphones, these will need to be brought to the event by yourselves (NOT Bluetooth headophones or Apple lightening connector).
Sunshine Pizza will be on site from 18.15 (order when you arrive)
Any questions relating to this screening, please get in touch with us - info@cycletothecinema.co.uk
Matt & Ed
Here are some FAQs which cover the above and a few more bits and pieces to boot.